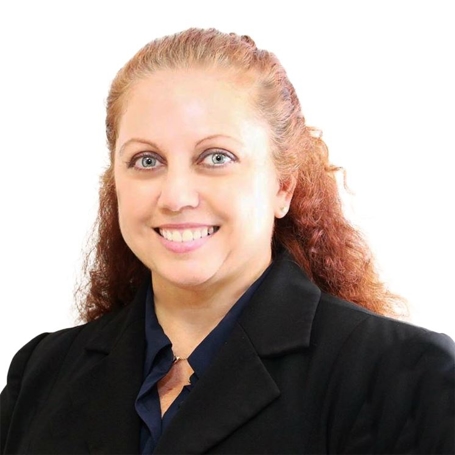 Theresa Daniels Founding Attorney
Bio
Southwest Florida Divorce Lawyer Theresa Daniels
A Lee and Charlotte County Attorney That Puts Her Clients' Needs First
Theresa Daniels has deep Southwest Florida roots and a deep commitment to the people of Lee County. As a Lee County native, she has spent her entire legal career serving the people of the county and developing relationships with the community. One of her great strengths as an attorney is an ability to speak clearly about the law and explain the sometimes complex language of Florida statutes and regulations in easy to understand language. Her formal education is complemented by her down-to-earth personality and her work experience.
Education & Background
She earned her Bachelor of Science degree in Business Management from Hodges University in Fort Myers and later graduated—with honors—from Barry University School of Law in Orlando. While she was a law student, she worked as a Senior Editor for the prestigious Barry Law Review and served as an Executive Board Member of the Barry Association of Women Lawyers. In addition, she was a member of the Student Trial Advocacy Team and a Certified Legal Intern who represented juvenile defendants in the Children and Families Clinical program at Barry University.
Before earning her law degree, she founded and was the President of Disability Advocates in Fort Myers. She is more than skilled in negotiating even the most complex bureaucracies like Florida Family Law Courts.
Legal Experience & Qualifications
Before founding her own law firm— Daniels Law, P.A.—she was an Associate Attorney at the law firm of Kelley Kronenberg, where she added to her considerable experience handling Southwest Florida Workers' Compensation defense cases and Social Security Disability claims. Now she puts all of her past experience to work for clients at her own law firm. She can be your guide as you travel through the complex territory of Southwest Florida family law. Her attention to detail and background in advocating for real people who face real struggles in Southwest Florida can be a major advantage to you.
She is admitted to practice law in Florida courts and in the U.S. District Court-Middle District of Florida. Theresa is a member of The Florida Bar, Lee County Bar Association, and American Bar Association.
Theresa served on the executive board of the Lee County Association for Women Lawyers for several years, culminating in service as the organization's president for the 2014-2015 year. She served as Co-Chair of the Social Committee of the Lee County Bar Association. She also served as an executive board member of Lee County Legal Aid Society for several years.
In addition to serving on and working with multiple legal organizations, Theresa also serves the community by volunteering as a pro bono attorney through Florida Rural Legal Services, helping to build houses through Habitat for Humanity, and participating in fundraisers for organizations such as the American Heart Association, Muscular Dystrophy Association, and the Fort Myers Abuse Counseling & Treatment Center.
For a compassionate and sophisticated marital and family law attorney in Fort Myers, call (239) 766-6510.