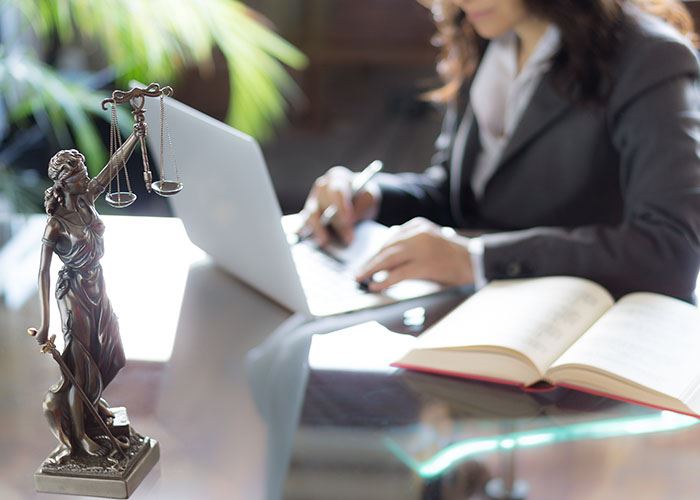 Fort Myers Probate Attorney
What Is Probate?
Probate is a legal process that occurs after a person's death. The state uses it to identify and distribute the decedent's property to the rightful beneficiaries or heirs. It can also protect property from creditors. In many cases, probate takes care of a decedent's debts.
Wills are central to probate. If a decedent has left a will, probate ensures their property is distributed as the will directs. If none exists, then probate will adhere to Florida statutes for handling a decedent's property.
Probate is a difficult process and there are a variety of disputes that can arise. This is why it is crucial to seek legal representation. At Daniels Law, P.A., our probate attorney in Fort Myers has helped numerous individuals and families navigate this process. Our firm also handles most matters virtually, which can make receiving legal counsel incredibly convenient.
To schedule a free consultation, call us at (239) 766-6510 or connect with us online. We serve clients in Lee and Charlotte Counties.
The Two Main Types of Probate in Florida
There are two main types of probate in Florida:
Formal Administration:

This process is typically for a decedent with assets that exceed $75,000 (not including homestead), or when there are disputes among beneficiaries or creditors.

Summary Administration: This is generally for when a decedent's assets are below $75,000, or in cases where more than 2 years have gone by since the decedent's passing.
Aside from the dollar amounts these types of probate concerns there are some key differences. Summary probate is generally a quicker and simpler process than administration probate. The court can issue an order closing the estate as early as two weeks after filing, whereas administration probate can take several months or even years to complete. Additionally, in summary probate, the court's involvement is minimal. Once the required documents are filed, a judge usually issues an order without requiring further appearances. In contrast, administration probate often involves regular court appearances and features a greater degree of judicial oversight.
Does Every Estate in Florida Have to Go Through Probate?
Not every estate in Florida must go through probate. For example, estates that would qualify for summary administration can avoid probate. Below you will find other examples of situations in which probate is not necessary.
These include cases when the decedent:
Owned property jointly with someone who has the right of survivorship.

Had assets in a living trust.

Had bank accounts or other financial assets that were designated as "payable on death" to a designated beneficiary.

Had life insurance policies with named beneficiaries.
Creditor Claims Against an Estate
Any creditors to which the decedent owed money must file a claim against the estate before they can be paid. Once creditors make their claim for payment, the personal representative of the estate has an opportunity to object to the claim. If a claim is valid, it can only be paid in the order of priority outlined in the Florida statutes, and only if there are funds or assets available.
Why Hire a Probate Attorney?
Dealing with the loss of a loved one is difficult enough. The last thing anyone wants to handle during this time is the complex and often confusing probate process. For this reason, it is crucial to consider hiring a trusted attorney to guide you as you seek what is rightfully yours. From helping understand the particulars of Florida's probate process to advocating for your best interests, our probate attorney in Fort Myers can assist you. Plus, at Daniels Law, P.A., we offer virtual services that make working with us convenient.
Call (239) 766-6510 or contact us online to find out what we can offer you. We provide free initial consultations for all clients.
"Theresa was knowledgeable and spoke in terms that were understandable... definitely a five-star lawyer."

- Diane S.

"She was there early on the day of the adoption and was very friendly."

- Victoria M.

"Communication was constant and straightforward, and follow-up was fantastic."

- Christopher B.

"Working with Daniels Law was a breeze! People normally say the adoption process is a hassle but thanks to Theresa, I can't relate."

- Shantia E.