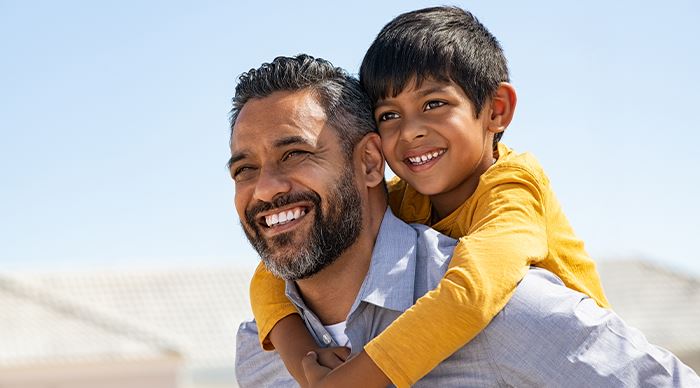 Relative Adoption Lawyer in Fort Myers, Florida
At Daniels Law, P.A., we have helped numerous people pursue a relative adoption so that they could provide a stable and loving home for a child in their family. While this process can be complicated and emotional, we have the knowledge, skill, and resources to guide you through it. Contact us to schedule a free consultation to discuss the details of your situation and how we can help you take steps toward a bright future for you and your family. We can conduct the majority of our business virtually, which makes receiving our counsel incredibly convenient.
You can reach us at (239) 766-6510 or through our online contact form. Since 2011, our Fort Myers relative adoption lawyer has served families throughout Lee and Charlotte Counties.
Who Is Eligible for a Relative Adoption in Florida?
Florida law allows for children to be adopted by relatives within the "third degree of consanguinity." Some examples of relatives who fit this definition include grandparents and great-grandparents, aunts and uncles, siblings, and first cousins.
Florida's Relative Adoption Process
In Florida, relative adoptions are comparatively simpler than third-party adoptions, as they do not require a home study.
The process includes these five steps:
Filing a petition for adoption in the county where the child lives.
Gaining consent from the parents. In cases where this is not possible, a lawyer can help adoptive parents still legally pursue the adoption. Courts will generally allow adoptions to move forward if it is clearly in the best interests of the child.
Completing necessary documentation and including it with the petition.
Scheduling a judicial hearing.
Appearing at the hearing, during which a judge will review the petition and decide on finalizing the adoption.
The Benefits of a Relative Adoption
At Daniels Law, P.A., we have seen how beneficial relative adoption can be for families. First and foremost, this type of adoption gives a family member all the crucial parental rights they need to be able to make decisions regarding a child's health, finances, and education, among other things.
Beyond these rights, there are numerous benefits including:
Maintaining family connections.

Providing a child with a more stable environment and a sense of permanency. These things can eliminate the stress and emotional turmoil a child might have felt if they were placed in foster care or separated from their biological family.

Gaining eligibility for financial assistance from the state that can help offset the costs of raising a child.

Allowing a child to exit foster care and settle into a permanent home faster than other types of adoption.
Stepparent Adoptions
Stepparent adoptions are not unlike relative adoptions. Neither requires a home study and both are methods of granting parental rights to individuals that are fulfilling the role of a child's parent. Learn more about the specifics of this type of adoption by visiting our stepparent adoption page.
Schedule a Free Consultation
Our team at Daniels Law, P.A. has worked tirelessly since 2011 to unite families through relative adoptions. Contact our office today to schedule a free consultation. We handle the majority of cases through virtual communication. This means that no matter where you are in Charlotte or Lee Counties, our Fort Myers relative adoption attorney's counsel and advocacy are just a phone call or a few clicks the mouse away.
Send us a message online or get ahold of us by phone at (239) 766-6510.
Read our Five-Star Client Reviews
Compassionate Service Makes a Difference
"I Was Impressed"

Theresa and Courtney were great to work with.

- Amanda D.

"Above and Beyond"

They represented us for the adoption of our daughter and made the process very simple and stress-free

- Michelle M.

"Thank You So Much"

Ms. Daniels was very thorough and pleasant... she helped make this important day a breeze.

- Betzy J.

"Phenomenal Work"

Such a positive experience! Excellent communication and worked in a very timely manner.

- Nicole P.

"Responsive and Helpful"

Extremely professional, responsive, and helpful as they helped us navigate through the legal process.

- Wesley K.

"Wonderful Experience"

Absolutely a wonderful experience. She handled our step-parent adoption case quickly and professionally.

- Former Client

"A Pleasure to Work With"

Theresa made everything so much easier than we could have imagined and we got to walk away with our beautiful family.

- William B.

"Friendly and Knowledgable"

They were easy to work with, knowledgeable and friendly. We couldn't have asked for a better firm to help us through our adoption process.

- Holly H.