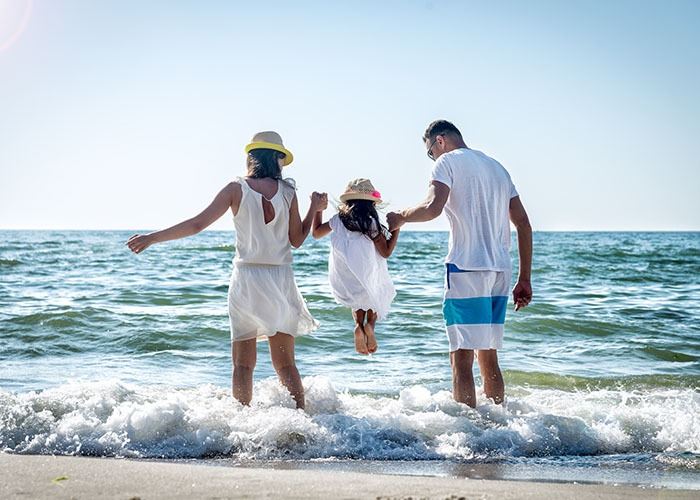 Fort Myers Law Firm Handling Uncontested Divorce, Paternity, Custody, and Adoption Cases
Many family law cases can be settled without contest. These include divorce, adoption, and paternity cases; custody disputes; and other matters. Just because these might not involve long court battles, it does not make the necessary processes and paperwork easy. Additionally, parties might still have to participate in negotiations that could require legal know-how to handle.
While many people might assume they do not need to hire an attorney for their uncontested case, doing so can be highly beneficial.
At Daniels Law, P.A., our attorney can:
Advocate for your rights and protect them. Family law is complex, and the effects of a settlement can be life changing. Our attorney can fight for a fair outcome to your uncontested divorce, adoption, paternity, or custody case in Fort Myers.
Help you avoid costly and time-consuming setbacks. We can ensure you submit and sign everything you need, which can mitigate the chance of complications or additional costs.
Guide you through negotiations. Our attorney

can develop an effective negotiation strategy that accounts for your goals and priorities. Additionally, she can facilitate communication during negotiations by fostering productive conversations and ensuring everyone understands what they are discussing and agreeing to.
Find out what our family law attorney and supporting team at Daniels Law, P.A. can offer you by calling (239) 766-6510 or sending us a message online. We proudly serve families in Lee and Charlotte Counties.
What to Know About Uncontested Divorce in Florida
The qualifications for an uncontested divorce in Florida are straightforward. One spouse must have lived in the state for at least six months before filing. Additionally, spouses must agree that the marriage is "irretrievably broken." After satisfying these two things, spouses need to also agree on the various terms of the divorce.
These can include:
How to divide property and debts.
Who will pay alimony and how much.
Whether one spouse will pay child support and how much.
What child custody and visitation arrangements will look like.
To begin the divorce process, spouses need to complete paperwork and file it with the circuit court clerk in the county where they lived while married. They also have to determine whether to seek a simplified or regular dissolution of marriage. Generally, the state requires parties to go through a 20-day waiting period after they have filed for divorce.
Beyond the paperwork and waiting period, spouses who have children need to complete a state parenting class within 45 days of filing. All divorcing parties must attend a brief court hearing to finalize the process. During this hearing, a judge will ensure the parties have met all the requirements for the divorce.
We have provided additional information about this process on our uncontested divorce page.
Uncontested Paternity or Custody
Both paternity and custody can allow parents to be part of their children's lives and provide them with the support and care they deserve. While these matters are often contentious, parents do not have to always go through a fraught legal battle to settle them.
For paternity:
Parents have a few options at their disposal for establishing paternity, from a Voluntary Acknowledgement of Paternity (VAP) form to legitimation.
For custody:
With the help of an attorney, parents can negotiate a legally binding custody agreement without having to go to court.
Visit our uncontested paternity and custody page to read more about these processes and how our attorney can help families navigate them.
Uncontested Stepparent and Relative Adoption
The key to uncontested stepparent and relative adoptions in Florida is parental consent. In most situations, if the biological parents of a child agree to give up their parental rights, then the stepparent or relative may move ahead with the adoption. These uncontested cases are comparatively simpler than other types of adoption. Neither requires a home study, which can reduce the time it takes to finalize an adoption. Despite these things, uncontested adoptions still have their complexities. To learn more, visit our relative and stepparent adoption pages.
You do not have to take on your case alone. Let our team at Daniels Law, P.A. help you through an uncontested divorce, custody battle, paternity case, or adoption in Fort Myers. For well over a decade, we have served thousands of families, and we would be glad to serve you.
Call (239) 766-6510 or connect with us online to schedule a free consultation. We handle many matters virtually, which makes working with us convenient.
"Theresa was knowledgeable and spoke in terms that were understandable... definitely a five-star lawyer."

- Diane S.

"She was there early on the day of the adoption and was very friendly."

- Victoria M.

"Communication was constant and straightforward, and follow-up was fantastic."

- Christopher B.

"Working with Daniels Law was a breeze! People normally say the adoption process is a hassle but thanks to Theresa, I can't relate."

- Shantia E.