 Custody by Extended Family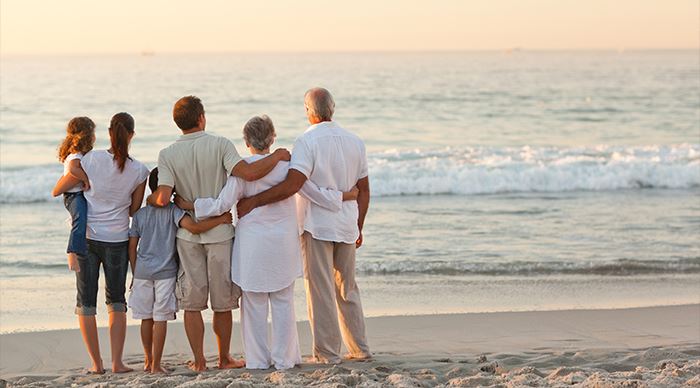 Custody by Extended Family in Fort Myers, Florida
At Daniels Law, P.A., we understand that not every child grows up in a traditional family. When circumstances require an extended relative—such as an aunt, uncle, or grandparent—to seek custody and care for a child or children, the situation can require a great detail of documentation and complicated legal processes. This is where our firm can help. For more than a decade, we have provided invaluable guidance and compassionate support for families navigating cases involving custody by extended family in Fort Myers. To discuss your family's unique situation, schedule a free consultation. We can set up convenient, virtual meetings, so no matter where you are, you can get the counsel you need with less hassle.
Call us today at (239) 766-6510 or send us a message online. We are proud to serve families in Fort Myers, as well as those in other cities Lee and Charlotte Counties.
Who Is Considered "Extended Family"?
Florida law considers someone part of a child's family if they are related to them biologically or by marriage.
As such, "extended family" can include:
Siblings
Grandparents
Nieces and Nephews
Uncles and Aunts
Cousins
Great Uncles and Aunts
Great Grandparents
In addition to this list, "fictive kin" are also extended family. These are people who might not be related to a child through blood, marriage, or adoption, but who have a meaningful relationship with them no less. Examples of this might include a close family friend, a neighbor of numerous years, and others.
Temporary and Concurrent Custody in Florida
Members of a child's extended family may pursue concurrent or temporary custody. With concurrent custody, a child's biological parents retain their parental rights, but a court also grants these same rights to an extended family member. For temporary custody, a child's relative will gain parental rights for a certain period. In both cases, these rights include the ability to make educational and financial decisions for a child, as well as the ability to consent to medical procedures and care. Generally, a child's parents must consent to either type of custody. A judge can waive this requirement and order temporary custody in situations where it is in a child's best interests.
What You Need to Petition for Temporary or Concurrent Custody
For concurrent custody, a person needs to have either obtained the notarized consent of both parents or housed and cared for a child for over 10 days in a 30-day period. For temporary custody, petitions require either the notarized consent of both parents or proof that the family member has housed and cared for a child full-time.
Turn to Daniels Law, P.A. Today
Whether you want to seek temporary or concurrent custody rights, filing the correct forms and following the pertinent legal procedures are both essential and complicated. You do not have to worry, though. At Daniels Law, P.A., we have the know-how to guide you through every step of the process. Schedule a consultation with our firm today, so that we can begin helping you pursue custody by extended family in Fort Myers.
Call us at (239) 766-6510 or submit our online contact form.
Read our Five-Star Client Reviews
Compassionate Service Makes a Difference
"I Was Impressed"

Theresa and Courtney were great to work with.

- Amanda D.

"Above and Beyond"

They represented us for the adoption of our daughter and made the process very simple and stress-free

- Michelle M.

"Thank You So Much"

Ms. Daniels was very thorough and pleasant... she helped make this important day a breeze.

- Betzy J.

"Five Stars!"

Theresa was knowledgeable and spoke in terms that were understandable... definitely a five-star lawyer.

- Diane S.

"Friendly and Knowledgable"

They were easy to work with, knowledgeable and friendly. We couldn't have asked for a better firm to help us through our adoption process.

- Holly H.

"Fantastic Follow-Up"

Communication was constant and straightforward, and follow-up was fantastic.

- Christopher B.

"Five Stars!"

Theresa was so excited to help us with our adoption. She will always be part of this special day.

- Mandie R.

"Sign With Her"

Read every single review that speaks highly about this law firm and Ms. Daniels, and know that every word is true.

- Karen S.