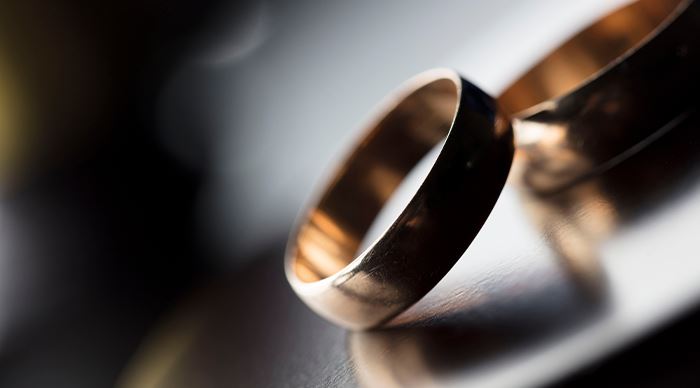 Fort Myers Uncontested Divorce Attorney
Compassionate Counsel For Those Seeking An Uncontested Divorce in Lee & Charlotte Counties
Divorce is a difficult and emotional process that often leaves people feeling hurt and alone. At Daniels Law, P.A., we understand how divorce can impact your life and your family, and we are committed to helping you through this process in a compassionate and caring manner. We will take the time to get to know you and your unique situation and then work with you to develop a personalized strategy to help you reach your goals. Whether you are looking to file for an uncontested divorce or are facing more complex issues, we can help.
---
Are you looking to file for an uncontested divorce? Call Daniels Law, P.A., today at (239) 766-6510 or contact us online to schedule a consultation with our uncontested divorce lawyer in Fort Myers.
---
Family Law Services for All Divorce Scenarios
At Daniels Law, P.A., we understand that divorce and family law issues can be emotionally and financially overwhelming. We are committed to helping you resolve these matters in the most cost-effective and efficient manner possible. We offer a wide range of legal services to help you navigate through your divorce.
Our services include:
Divorce
Child custody
Child support
Alimony
We understand the sensitive nature of family law matters and will work hard to help you reach your goals in a cost-effective manner. We are committed to providing you with the personalized attention and legal counsel you need to move forward with your life.
Contested Vs. Uncontested Divorce in Florida
In the state of Florida, there are two main types of divorces: contested and uncontested. The primary difference between these two types lies in how the divorcing spouses approach the process and whether they can reach agreements on critical issues.
Uncontested Divorce: An uncontested divorce transpires when both spouses are in agreement on all applicable issues and are willing to collaborate throughout the divorce process. In an uncontested divorce, the partners can work together to resolve matters such as division of assets and debts, child custody and visitation, child support, alimony, and other relevant issues. Since they agree on these matters, they can file together for a Petition for Simplified Dissolution of Marriage or an uncontested divorce petition, which usually simplifies the process, making it faster and less expensive.
Contested Divorce: A contested divorce, on the other hand, transpires when the spouses are unable to reach an agreement on one or more critical issues that are related to their divorce. This could be due to disputes over property division, child custody and support, alimony, or any other significant matters.
How Long Does Uncontested Divorce Take?
The duration of an uncontested divorce in Florida can vary based on several factors, including the county where the divorce is filed, the complexity of the case, and how efficiently the necessary paperwork is completed and filed. However, generally speaking, an uncontested divorce tends to be a faster and more streamlined process compared to a contested divorce.
In Florida, an uncontested divorce typically takes around 4 to 6 weeks to finalize after the paperwork is filed. The key stages involved in the process are as follows:
Filing the Petition: The process begins with filing a petition for divorce in the appropriate Florida family court. This document outlines the grounds for divorce and terms both parties have agreed upon.
Serving the Spouse: Once the petition is filed, the non-filing spouse needs to be served with the divorce papers and has 20 days to respond.
Completing and Filing the Forms: Both parties need to complete and file the necessary forms related to property division, child custody (if applicable), and financial disclosure. It's crucial to ensure these forms are accurately filled out to avoid delays.
Waiting Period: In Florida, there's a mandatory 20-day waiting period after the spouse is served before the divorce can be finalized.
Finalizing the Divorce: After the waiting period and if all paperwork is in order, a final hearing is scheduled. If everything is satisfactory, the judge signs the final divorce decree, and the divorce is finalized.
Efficiency in completing paperwork and court availability can influence the timeline. Consulting with a Fort Meyers uncontested divorce attorney can help ensure a smoother and faster uncontested divorce process in Florida.
Contact Our Uncontested Divorce Lawyer in Fort Myers Today
Our family law firm is here to help you and your family move forward after a divorce. We offer a free initial consultation to discuss your situation and determine how we can help. We understand the financial burden divorce can place on you and your family, and we are committed to helping you reach an outcome that is both fair and affordable. We are ready to help you and your family today. We proudly serve Lee and Collier counties.
Contact Daniels Law, P.A., today to get started with our Fort Myers uncontested divorce attorney.
Read our Five-Star Client Reviews
Compassionate Service Makes a Difference
"Five Stars!"

Theresa was so excited to help us with our adoption. She will always be part of this special day.

- Mandie R.

"Wonderful Experience"

Absolutely a wonderful experience. She handled our step-parent adoption case quickly and professionally.

- Former Client

"A Pleasure to Work With"

Theresa made everything so much easier than we could have imagined and we got to walk away with our beautiful family.

- William B.

"Incredible"

What can I say, it was a pleasure working with Theresa Daniels!!! Theresa made everything so easy with the adoption process and paperwork.

- Elma M.

"Sign With Her"

Read every single review that speaks highly about this law firm and Ms. Daniels, and know that every word is true.

- Karen S.

"Five Stars!"

Theresa was knowledgeable and spoke in terms that were understandable... definitely a five-star lawyer.

- Diane S.

"Exceptional Service!"

Exceptional Service!! She actually cares about her clients and she went above and beyond.

- Rhonda R.

"Honest, Trustworthy, and Fair!"

She's honest, trustworthy, fair, and most efficient!

- Christine J.