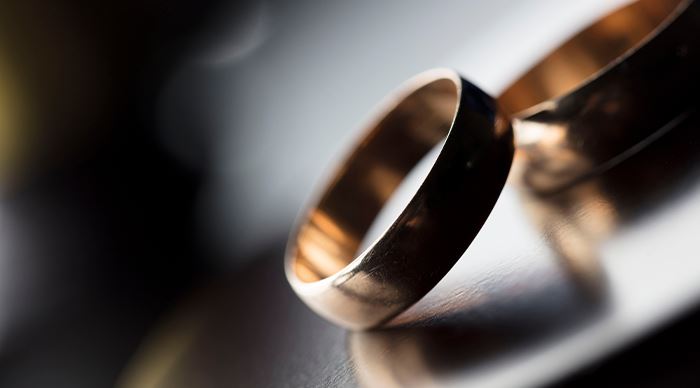 North Fort Myers Divorce Attorney
Compassionate Counsel & Aggressive Representation in Lee & Collier Counties
Divorce is a difficult and emotional process that often leaves people feeling hurt and alone. At Daniels Law, P.A., we understand how divorce can impact your life and your family and we are committed to helping you through this process in a compassionate and caring manner. We will take the time to get to know you and your unique situation and then work with you to develop a personalized strategy to help you reach your goals. Whether you are looking to file for a uncontested divorce or are facing more complex issues, we can help.
Call Today
Family Law Services for All Divorce Scenarios
At Daniels Law, P.A., we understand that divorce and family law issues can be emotionally and financially overwhelming. We are committed to helping you resolve these matters in the most cost-effective and efficient manner possible. We offer a wide range of legal services to help you navigate through your divorce.
Our services include:
We understand the sensitive nature of family law matters and will work hard to help you reach your goals in a cost-effective manner. We are committed to providing you with the personalized attention and legal counsel you need to move forward with your life.
Let Our Family Law Firm Help You Today
Our family law firm is here to help you and your family move forward after a divorce. We offer a free initial consultation to discuss your situation and determine how we can help. We understand the financial burden divorce can place on you and your family, and we are committed to helping you reach an outcome that is both fair and affordable. We are ready to help you and your family today. We proudly serve Lee and Collier counties.
Contact us to speak with a North Fort Myers divorce attorney about your situation.
Read our Five-Star Client Reviews
Compassionate Service Makes a Difference
"Five Stars!"

Theresa was so excited to help us with our adoption. She will always be part of this special day.

- Mandie R.

"Quick to Respond"

She was there early on the day of the adoption and was very friendly.

- Victoria M.

"Phenomenal Work"

Such a positive experience! Excellent communication and worked in a very timely manner.

- Nicole P.

"Wonderful Experience"

Absolutely a wonderful experience. She handled our step-parent adoption case quickly and professionally.

- Former Client

"Above and Beyond"

They represented us for the adoption of our daughter and made the process very simple and stress-free

- Michelle M.

"Phenomenal Lawyer"

Theresa and Courtney are the best, amazing, caring, helpful, and a pleasure to work with.

- Ed M.

"Thank You So Much"

Ms. Daniels was very thorough and pleasant... she helped make this important day a breeze.

- Betzy J.

"A Pleasure"

It was truly a pleasure haviing Daniels Law represent me in my adoption case.

- Herbia W.