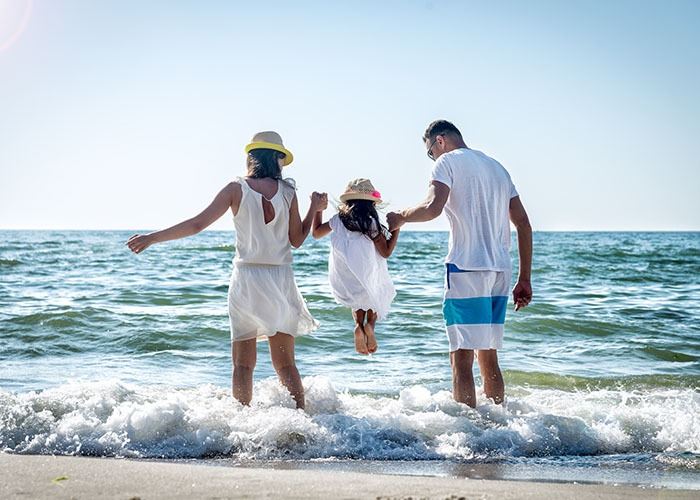 Fort Myers Child Support Lawyer
Navigating Florida's Child Support Laws with Expertise
When it comes to child support matters, navigating the legal landscape can be complex and emotionally challenging. At Daniels Law, P.A., our dedicated team of legal professionals is here to provide you with the guidance and support you need during this crucial phase of your life. We understand the significance of ensuring your children's financial stability and well-being, and we are committed to using our expertise to help you achieve a fair and equitable resolution.
---
Call Daniels Law, P.A. today at (239) 766-6510 or contact us online to schedule a meeting with our child support attorney in Fort Myers!
---
Florida Child Support Laws
Child support laws in Florida are designed to ensure that both parents contribute to the financial upbringing of their children, regardless of their marital status. These laws prioritize the child's best interests, aiming to provide them with a consistent standard of living even after the parents' separation or divorce.
As your trusted Fort Myers child support lawyers, we stay up-to-date with the latest changes in Florida family law. This enables us to provide accurate advice and representation tailored to your unique circumstances. We'll guide you through the legal processes, ensuring that your rights are protected and that the welfare of your children remains the top priority.
How is Child Support Calculated in Florida?
Calculating child support in Florida involves determining the amount one parent may owe the other. These factors include:
Income: The income of both parents is a fundamental consideration. This includes wages, bonuses, tips, commissions, and government benefits.
Child Custody Arrangement: Each parent's time with the child significantly affects the calculations. In Florida, child support is influenced by the number of overnights each parent has with the child.
Childcare and Healthcare Costs: Childcare expenses, including daycare and health insurance premiums, are factored into the equation.
Extraordinary Expenses: Costs related to a child's special needs or education may also be considered in the child support calculation.
Other Children: Obligations to support children from different relationships can influence the final child support amount.
Spousal Support: If there is an ongoing spousal support obligation, it can affect the child support calculations.
At Daniels Law, P.A., our experienced child support attorneys will work closely with you to gather all necessary financial information and ensure that the calculations are accurate and fair. We aim to reach a child support arrangement that safeguards your children's well-being while considering your financial circumstances.
What Age Do You Stop Paying Child Support?
Child support payments in Florida generally continue until the child reaches the age of 18. However, there are exceptions:
High School Graduation: If the child is still in high school at 18 and expected to graduate before turning 19, child support may continue until graduation.
Emancipation: Child support obligations may cease if the child becomes emancipated before 18.
Disability: If the child has a mental or physical disability that requires continued support, child support can extend beyond 18.
Working with an experienced child support lawyer is essential to ensure your obligations are accurately assessed and appropriately concluded based on your child's circumstances.
Contact Our Fort Myers Child Support Attorney Today
Navigating child support matters requires careful consideration of legal intricacies while focusing on your children's well-being. At Daniels Law, P.A., we are dedicated to providing you with the legal support you need during this challenging time. Our skilled Fort Myers child support lawyers will stand by you, ensuring your rights and your children's future are secure.
---
Contact Daniels Law, P.A. today to schedule a consultation with our child support lawyer in Fort Myers!
---
Read our Five-Star Client Reviews
Compassionate Service Makes a Difference
"Quick to Respond"

She was there early on the day of the adoption and was very friendly.

- Victoria M.

"Effortless!"

We knew each step of the process, and what to expect next.

- Erin P.

"Incredible"

What can I say, it was a pleasure working with Theresa Daniels!!! Theresa made everything so easy with the adoption process and paperwork.

- Elma M.

"Friendly and Knowledgable"

They were easy to work with, knowledgeable and friendly. We couldn't have asked for a better firm to help us through our adoption process.

- Holly H.

"Fantastic Follow-Up"

Communication was constant and straightforward, and follow-up was fantastic.

- Christopher B.

"Hands Down the Best"

Hands down best experience throughout our adoption process. We couldn't have chosen anyone better.

- Rochelle S.

"Honest, Trustworthy, and Fair!"

She's honest, trustworthy, fair, and most efficient!

- Christine J.

"Thank You So Much"

Ms. Daniels was very thorough and pleasant... she helped make this important day a breeze.

- Betzy J.